RORC Easter Challenge Day One: Slow start and special guest
After forecasts earlier this week indicated the RORC Easter Challenge would kick off on `breezy Good Friday', in the event the breeze shut down for two hours in the middle of what was a chilly overcast day on the Solent. Eventually the slow moving warm front shifted sufficiently for a 6-8 knot southeasterly to establish. This allowed just one race to be held.
The RORC Easter Challenge being a training regatta, complete with on the water coaching led by Jim Saltonstall and supported by the North U Regatta Services team all the way from the USA, the day began with some practice starts, before the wind shut down.
After a two hour wait there was slightly too much excitement for the IRC One start with several top boats such as Mike Greville's Erivale III, Mike Bartholemew's GP42 Tokoloshe II and the new C&C30 Checkmate XVI all over early. In the event it was two time Brewin Dolphin Commodores' Cup winner Anthony O'Leary aboard his latest Antix, a turboed Ker 40, that came out on top with a pleased James Gair skippering the Cowes Race School's Mills 39 Zero II second.
Read more... [RORC Easter Challenge Day One: Slow start and special guest]
Strong field for RORC Easter Challenge
After a successful RORC Caribbean 600, the Royal Ocean Racing Club's European season sets sail this week with the RORC Easter Challenge, running on the Solent from Good Friday (3rd April) to Easter Sunday (5 April).
The event provides an opportunity to gently ease teams into the UK season, to test their latest gear and sails or, in some cases, boats, with the unique opportunity of free assistance, both on the water and ashore, from the RORC's coaching team led by Jim Saltonstall.
As a sign that the UK is at long last emerging from darker economic times, IRC One will be bristling with new hardware with Mike Bartholomew's GP42 Tokoloshe facing stiff competition from the de Graaf family's Ker 40 Baraka GP, plus three new additions to the RORC Easter Challenge fleet.
Read more... [Strong field for RORC Easter Challenge]
New Caterer for RORC Cowes Clubhouse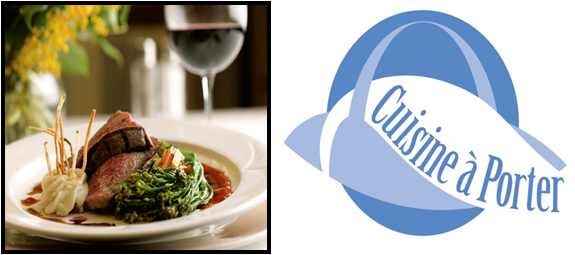 The Royal Ocean Racing Club is pleased to announce the appointment of Sarah Churcher's Cuisine á Porter as the new caterer for the RORC Cowes Clubhouse.
Having previously worked for a Michelin Star Restaurant in the New Forest, Sarah Churcher brings a wealth of experience to RORC Cowes. Her previous clients include the Extreme Sailing Series, the Oracle America's Cup Team as well as private Superyachts, the Marlboro Rally and Moto GP Teams.
As owner and founder of Cuisine á Porter, Sarah has built up a reputation for providing quality and consistent menus which will now be available to RORC members and guests at the RORC Cowes Clubhouse.
For RORC Cowes restaurant bookings please call +44 (0)1983 293 581.
The Interclub Youth Keelboat Regatta
This year's Interclub Youth Keelboat Regatta was eagerly anticipated by the RORC team after last year's success. For the second year running Peter Morton had kindly put Salvo, his JND35, at the team's disposal. 12 youth teams from yacht clubs along the South Coast, from Blackwater to Poole, were present at the event organised by the Royal Southern Yacht Club on Saturday 28th March. Regatta rules are that 60% of the team must be under the age of 25, including helm, with yachts allowing the owner or owner's representative on board for the 4 races to be held over the day.
Read more... [The Interclub Youth Keelboat Regatta]
2015 RORC Caribbean 600 Wrap Up: Stories from the race
RORC Easter Challenge: Free Boat Speed
While it is always tempting to spend money on new sails or other go-faster widgets, coaching is often overlooked by amateur crews as a means of gaining boat speed through improved trim and set-up or just generally getting around the race course in a more efficient, slick manner.
One option is to hire your own coach. Another is to take part in the RORC's UK season opener, the RORC Easter Challenge, taking place over the Easter Bank Holiday weekend (3rd to the 5th April), where some of the country's leading experts will be on the water to offer crews advice. This might be general observations, but crews are also encouraged to ask the coaches to focus on any specific aspects they feel in need of attention. And all of this is FREE to competitors.
As always, the RORC Easter Challenge coaching team will be led by uber-coach Jim Saltonstall, ably assisted by RORC CEO and former America's Cup coach Eddie Warden Owen, plus Mason King. After making their successful debut at the event last year, the Easter Challenge will also see the return of North U Regatta Services, represented by sailmaker/coaches Chuck Allen and Andreas Josenhans, who are flying across from the USA especially for the event.
Based out of North's Rhode Island loft, Allen is a former two time college all-American champion and now a one design specialist while Josenhans, from Canada, is a two time Soling and Star World Champion, was a trimmer on Bill Koch's America's Cup winner, America3, and holds a lengthy, distinguished CV in elite level international yacht racing.
North U Regatta Services regularly attends regattas in the USA such as the NOOD series and Quantum Key West Race Week.
Read more... [RORC Easter Challenge: Free Boat Speed]
The Finest Yacht Race in the Caribbean
Arguably the best fleet of offshore racing yachts that has ever gathered in the Caribbean, took part in the 7th edition of the RORC Caribbean 600. 66 yachts started the 600 mile race around 11 Caribbean islands, with numerous world champions, America's Cup and Volvo Ocean Race sailors taking part with passionate Corinthian amateurs, many of whom are members of the Royal Ocean Racing Club. Ranging from the latest high performance record breakers to classic yachts from the past, the variety of yachts and sailors taking part shows that the RORC Caribbean 600 has a wide appeal and the growth in popularity, year-on-year, indicates a very healthy future for the event.
After a classic trade winds start the wind shifted south of east and decreased on the second day, which added gravitas to the tactical decision making for many yachts as they approached the wind shadow of Guadeloupe. By day three, the trade winds were back to provide exhilarating racing for the fleet. By day four, the wind had built to over 20 knots, with gusts in excess of 30 knots and the beat to finish in Antigua from Redonda became a real test for the remaining yachts and exhausted crew.
Read more... [The Finest Yacht Race in the Caribbean]
RORC Caribbean 600: Sensational Fleet Gathers in Antigua
Starts Antigua, W.I. Monday, 23 February 2015
Course: Approx. 600nm non-stop around 11 Caribbean Islands
An amazing fleet of yachts from around the globe have come together for a spectacular Caribbean rendezvous. Fort Charlotte, Antigua will be the starting and finishing point for a sensational 600-mile yacht race around 11 Caribbean islands. Since 2009, the RORC Caribbean 600 has been growing in popularity and the seventh edition boasts an astounding fleet of yachts: record breaking high performance racers, magnificent schooners, elegant classics and fast production yachts. World class sailors will be taking part, rubbing shoulders with royalty, captains of industry and passionate Corinthian amateurs.
The course meanders through the stunning central Caribbean affording amazing scenery, but the RORC Caribbean 600 is not just a joyride. Competitors can expect little sleep as the myriad of corners create many manoeuvres. The racing is electric but the high speed action in tropical heat can be exhausting. At the finish, the welcome party for the crews has become legendary. Every boat is cheered in, regardless of the hour, for a cold beer and a warm welcome.
The monohull course record for the RORC Caribbean 600 (40 hours 20 mins 02 secs) was set by George David's Rambler 100 in 2011. The quality and depth of the fleet in this year's race means that the quest for line honours will be the most dramatic in years.
The overall winner is decided by the RORC IRC rating system and the calibre of the fleet is such that this year's winner is almost impossible to predict. Teamwork, tactics, and a share of good luck will decide the winner. Over the past six editions, only one 100-footer has won the race overall: Rambler 100. High performance yachts ranging from 50-72 feet have won the RORC Caribbean 600 Trophy on four occasions.
This year three projects, new to the race, will fit into that category: Bryon Ehrhart from Chicago, Illinois, will be racing Reichel Pugh 63, Lucky. Piet Vroon's newly acquired Ker 51, Tonnerre 4, from Breskens, Netherlands and British TP52 Sorcha, sailed by Peter Harrison, make up a trio of yachts that will be amongst the favourites for overall victory under the IRC rating rule.
The seventh edition of the RORC Caribbean 600 has entries from over 14 different nations and crew from many more. Throughout the fleet there is a myriad of class champions from famous yacht races around the world.
Read the complete article on the RORC Caribbean 600 minisite
Gill NA Supports RORC Caribbean 600
The Royal Ocean Racing Club is pleased to announce its partnership with Gill North America as official crew merchandise provider for the 7th edition of the RORC Caribbean 600, starting in Antigua on Monday 23 February.
With around 60 international race teams taking part in the Caribbean's only offshore race, competition will be strong as the event attracts some of the world's leading sailors as well as fastest boats. The 600 mile route weaves around 11 Caribbean islands and the tough race is often referred to as the Caribbean Fastnet, so competitors will rely on technical race gear they can trust, as well as more casual shoreside clothing to see them through.
"Gill NA is delighted to support the RORC Caribbean 600 this year," says David Pritchard, President of Gill North America. "We have created a RORC Caribbean 600 collection of Gill cottons and UPF50 plus technical shirts, shorts and hats that will be available for purchase online and on site during the event. Gill products are ideally suited for Caribbean sailing use. Good luck to all our 600 racer friends!"
Nick Elliott, RORC Racing Manager confirmed: "We are pleased to have teamed up with Gill North America to offer a fantastic range of both technical race gear and cotton polos and rugby shirts. They are available to order online and can either be posted directly to competitors or they can be bought now and collected on arrival in Antigua."
Click here to read the complete article with links to the online store and shop opening times
RORC Caribbean 600 2015: Set for a Real Cracker
The 7th edition of the RORC Caribbean 600 is looking like a real cracker and proving irresistible to a variety of yacht racing teams from all over the world. An international fleet of over 50 yachts has now entered the offshore blast around the Caribbean, indicating that last year's record entry of 60 yachts may be bettered. Yachts flying the flags of 13 different countries will be competing in this year's race: Antigua, Australia, Belgium, Canada, France, Germany, Great Britain, Italy, Lithuania, The Netherlands, Russia, Spain, and the United States of America.
The Caribbean is, without doubt, one of yacht racing's most exhilarating playgrounds with the warm trade winds and Caribbean swell providing superb sailing conditions. The RORC Caribbean 600 course, starting and finishing in Antigua, is designed to provide a challenging, high speed racetrack and its popularity has grown, year on year, since the first event in 2009.
Five battle for Line Honours
George David's Rambler 100 set the monohull course record in 2011, scorching around the track in 40 hours, 20 minutes and 2 seconds but this year's line-up is likely to be the most competitive for line honours so far. George David's brand new 88 ft Rambler will make its 600 debut with an all-star crew containing many of Rambler's old guard plus some new, world class, sailors including multiple America's Cup winner, Brad Butterworth and Volvo Ocean Race winners, Stu Bannatyne and Brad Jackson. Also in contention for line honours is Australian yachting legend Syd Fischer racing Ragamuffin 100, which is being shipped to Antigua from Australia, and Mike Slade's British 100ft Maxi Leopard, which took monohull line honours in the first edition of the race, makes a welcome return, and two Volvo 70s will also be vying to be the first yacht to complete the course, Giovani Soldini's Italian Maserati and Andrew Budgen and Fred Schwyn's British Monster Project.
Rambler's Project Manager, Mick Harvey, was full of excitement about the race: "George David has always been a strong supporter of this race because it is such a fantastic course with great conditions, but also because George David, like me and other crew, are members of the RORC and we just love to take part in this race. This will also be the first race of the Atlantic Ocean Racing Series, which is our priority for our first season. The boat is going well. As always there are a few adjustments, but all things considered, we are very happy with the new Rambler and looking forward to Antigua. This year there is a lot of good competition for us but we will concentrate on our own game, as that is all we can influence until the race start."
Read the full article on the RORC Caribbean 600 Minisite [RORC Caribbean 600 2015: Set for a Real Cracker]
Read more...