Strait Bullets: RORC Easter Challenge Concludes
Perfect scoreline for David Franks at the conclusion of the RORC Easter Challenge
Race Report by James Boyd/The Daily Sail

Winter was halted momentarily this morning on the final day of at the RORC Easter Challenge when the sun broke through, raising the ambient temperature on the Solent above freezing. Combined with more 15 knot winds, Easter Sunday's two races provided the perfect conclusion to the Royal Ocean Racing Club's UK season opener and training regatta.
Scoreboard stars were once again David Franks and his JPK 1010, Strait Dealer in IRC Three. Their two wins today saw them conclude the regatta with straight bullets across the event's seven races, a repeat of Strait Dealer's scoreline last year at the IRC Nationals.
Franks attributed his success to his crew and also to the time they have spent sailing Etchells, between RORC races. Many new crew were aboard Strait Dealer for this regatta, with regular hand, Graham Sunderland, joined by Ben Ainslie's coach and keelboat legend David Howlett, ex-Team GBR squad sailor Bleddyn Mon calling tactics and several members of the British Keelboat Academy.
"In one design sailing there is nowhere to hide," said Frank. "Even little things are immediately seen. That helps you in handicap fleet racing - even if you don't get the instantaneous response, the skills you learn are transferable."
Read more... [Strait Bullets: RORC Easter Challenge Concludes]
Force of Olympic medals, America's Cups and Volvo Ocean Races among the all-star crew aboard Sir Keith Mills' TP52 5 West prevailed on day two of the RORC Easter Challenge. The fastest boat in the fleet, being steered by the TeamOrigin boss and creator of Air Miles, has taken the lead on handicap in IRC One, after today's three races on the central Solent. One around the cans, was followed by two windward-leewards, held in continued challenging conditions, spring tides and a freezing Arctic breeze from the northeast.
5 West now leads IRC One, three points ahead of Andrew Pearce's Magnum III, first of the trio of Ker 40s competing. Yesterday's leader, Simon Henning's Alice II, was over early in the opening race and followed this with a disappointing day dropping her to fourth overall, albeit tied on points with their Farr 45 sistership Kolga, crewed by the British Keelboat Academy crew.
Read more... [Talent pays dividends]
Arctic conditions for RORC Easter Challenge
Despite Easter Sunday looming, the UK still remains in deepest winter with Arctic winds dropping the chill factor below freezing. Fortunately with 13-17 knots of shifting easterly breeze blowing this Good Friday there was plenty of action to keep the crews busy in the two opening races of the RORC Easter Challenge, held in the central Solent off Hill Head.
The UK season opener for the Royal Ocean Racing Club traditionally doubles as a training regatta in preparation for the season ahead. As ever guru Jim Saltonstall is running the coaching with his team including ex-Olympic Soling sailor Barry Dunning and RORC CEO Eddie Warden Owen. For the RORC Easter Challenge, the outside assistance rule is waived allowing Saltonstall and his team to provide coaching mid-race, while as ever his post-race debriefs, with accompanying video showing the highlights and horrors of the day, are standing room only affairs.
After today's races RORC Easter Challenge regular Simon Henning and his Farr 45, Alice II, are the runaway leaders in IRC One, winning today's second race and third in the first. This year Alice II is in good company with two other Farr 45s to race, plus a trio of Ker 40s.
On the water it has been the 52 footers leading the charge around the race course. The RORC Easter Challenge is the first competitive outing for 5°West, the former TeamOrigin TP52, helmed by Sir Keith Mills' and featuring a studded crew led by Volvo Ocean Race sailor Robert Greenhalgh and with Laser Olympic gold medallist Paul Goodison calling tactics.
Mills spearheaded the London bid to host last year's Olympic Games. "Now the Olympics are over I have a bit more time and I thought I'd give the TP52 a go this season. It's nice to get back on the water," he said.
Read more... [Arctic conditions for RORC Easter Challenge]
Preview: 2013 RORC Season's Points Championship
The 2013 Royal Ocean Racing Club's Season's Points Championship is set for the biggest turnout since the series began in 2000. Every edition of the championship has attracted hundreds of yachts, however this year buoyed by the Rolex Fastnet Race, over 400 yachts will be racing with the Royal Ocean Racing Club.
Whilst the Rolex Fastnet is the showcase race of the 2013 series, there are 13 testing races that make up the championship with the best five results counting for the overall winner. Trying to win the RORC Season's Points Championship is a real challenge but every race has its own coveted prize for the overall winner and class honours.
Since 2000 only one yacht, Piet Vroon's Tonnerre de Breskens, has won the Season's Points Championship twice (2010 and 2011) and only on one occasion has it been awarded to a yacht 50' or over, Cookson 50 Chieftain (2006). More often than not, a production yacht, crewed by amateur sailors, wins the RORC Season's Points Championship, arguably the most competitive and popular offshore series in the world.
Read more... [Preview: 2013 RORC Season's Points Championship]
RORC Easter Challenge attracts top teams
Friday 29 March to Sunday 31 March 2013
With many of the UK's top IRC boats signed up to compete over three days at the popular RORC Easter Challenge, the regatta is turning into a practice session for the highly competitive IRC Nationals taking place later this summer:
"I am impressed with the quality of the early entries to our training weekend at Easter which starts on Good Friday, 29th March," comments RORC Racing Manager, Nick Elliott.
"These are the top race boats in the UK and include teams from the Solent, the East Coast and West Country, as well as teams from as far away as France, Ireland and even South Africa. This is a great endorsement for the event which is designed as a training weekend for those keen to improve their overall performance."
Read more... [RORC Easter Challenge attracts top teams]
This is your chance to become a local Champion at the GBR IRC Regional Championships
Clubs and sailing event organisers all over Great Britain are gearing up for another busy IRC racing season, and none more so than those hosting one of the GBR IRC Regional Championships in 2013.
Each Autumn sailing clubs vie to have their event sanctioned by the GBR IRC Owners' Committee as an official IRC Regional Championship the following year, and competition can be fierce. In 2013 there will be five Regional Championships run under the Spinlock IRC rating rule, in addition to the annual IRC National Championship and Small Boat Championship.
The following events offer British sailors fantastic inter-club and open competition, as well as a shot at the title of 'Class Regional Champion' as a bonus.
Read more... [This is your chance to become a local Champion at the GBR IRC Regional Championships]
Kick start your IRC racing season with the RORC Easter Challenge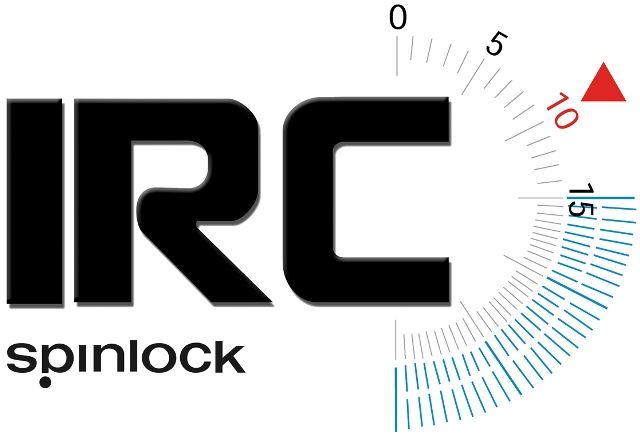 It will soon be time to go sailing again and anyone wanting to have a go at IRC racing, whilst also benefitting from some personal and practical coaching, can count on the RORC Easter Challenge to deliver the goods over the Easter Bank Holiday (29th-31st March).
In addition to offering a unique training ground for owners and crews, the RORC Easter Challenge is the first Solent regatta in 2013 where owners who only compete occasionally can race under IRC at a reduced cost. British owners will be able to enter this event with the new Spinlock IRC Limited Validity (LV) TCC which is valid for the full three days of the regatta. Click for more information on the Spinlock IRC Limited Validity (LV) TCCs.
Read more... [Kick start your IRC racing season with the RORC Easter Challenge]
RORC Increases Entries to Rolex Fastnet Race
RORC Increase Entries to Rolex Fastnet Race
Extra Capacity for Rolex Fastnet Race as Plymouth Yacht Haven selected as host port
RORC Increases number of entries to satisfy demand
With the entry limit of 300 filled within 24 hours, over 100 boats on the waiting list and entries from multihulls, IMOCA 60s and Class 40s still coming in, demand for places in this year's Rolex Fastnet Race have been greater than ever. To answer this unprecedented demand the RORC has decided to increase the number of places available for IRC rated boats by an extra 40 places, to 340. The addition of multihulls, IMOCAs, Class40s and Figaros IIs could easily bring the total fleet to 380 boats and to cope with this the club has decided to move the event to Plymouth Yacht Haven which has the capacity to supply the extra berthing that is needed.
Read more... [RORC Increases Entries to Rolex Fastnet Race]
RORC Caribbean 600 - Race Updates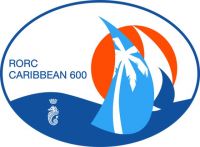 Race updates for the 2013 edition of the RORC Caribbean 600 will be posted on the RORC Caribbean Minisite.
Visit the site for the latest news, blogs from the boats, results and tracking.
Latest Update: A Party to Remember 23.02.2013 1600 UTC
Record Entry Set for RORC Caribbean 600
Over 50 yachts will be competing for the 5th edition of the RORC Caribbean 600. The Royal Ocean Racing Club's latest ocean race has proved an irresistible temptation to an international set of yacht owners and crew representing nations from an incredible 28 different countries: Antigua, Australia, Austria, Belgium, Bermuda, Bulgaria, Canada, Denmark, France, French Southern Territories, Germany, Great Britain, Guadeloupe, Ireland, Italy, Japan, Malta, Netherlands, New Zealand, Norway, Peru, Poland, Russia, South Africa, Spain, Sweden, Turkey and the United States of America.
Warm trade winds, Caribbean swell and a challenging course are a fabulous combination and well over 500 sailors are rubbing their hands with relish at the prospect of blasting around 11 Caribbean islands in heavenly sailing conditions.
Read the complete article on the RORC Caribbean 600 Minisite