Gill NA Supports RORC Caribbean 600
The Royal Ocean Racing Club is pleased to announce its partnership with Gill North America as official crew merchandise provider for the 7th edition of the RORC Caribbean 600, starting in Antigua on Monday 23 February.
With around 60 international race teams taking part in the Caribbean's only offshore race, competition will be strong as the event attracts some of the world's leading sailors as well as fastest boats. The 600 mile route weaves around 11 Caribbean islands and the tough race is often referred to as the Caribbean Fastnet, so competitors will rely on technical race gear they can trust, as well as more casual shoreside clothing to see them through.
"Gill NA is delighted to support the RORC Caribbean 600 this year," says David Pritchard, President of Gill North America. "We have created a RORC Caribbean 600 collection of Gill cottons and UPF50 plus technical shirts, shorts and hats that will be available for purchase online and on site during the event. Gill products are ideally suited for Caribbean sailing use. Good luck to all our 600 racer friends!"
Nick Elliott, RORC Racing Manager confirmed: "We are pleased to have teamed up with Gill North America to offer a fantastic range of both technical race gear and cotton polos and rugby shirts. They are available to order online and can either be posted directly to competitors or they can be bought now and collected on arrival in Antigua."
Click here to read the complete article with links to the online store and shop opening times
RORC Caribbean 600 2015: Set for a Real Cracker
The 7th edition of the RORC Caribbean 600 is looking like a real cracker and proving irresistible to a variety of yacht racing teams from all over the world. An international fleet of over 50 yachts has now entered the offshore blast around the Caribbean, indicating that last year's record entry of 60 yachts may be bettered. Yachts flying the flags of 13 different countries will be competing in this year's race: Antigua, Australia, Belgium, Canada, France, Germany, Great Britain, Italy, Lithuania, The Netherlands, Russia, Spain, and the United States of America.
The Caribbean is, without doubt, one of yacht racing's most exhilarating playgrounds with the warm trade winds and Caribbean swell providing superb sailing conditions. The RORC Caribbean 600 course, starting and finishing in Antigua, is designed to provide a challenging, high speed racetrack and its popularity has grown, year on year, since the first event in 2009.
Five battle for Line Honours
George David's Rambler 100 set the monohull course record in 2011, scorching around the track in 40 hours, 20 minutes and 2 seconds but this year's line-up is likely to be the most competitive for line honours so far. George David's brand new 88 ft Rambler will make its 600 debut with an all-star crew containing many of Rambler's old guard plus some new, world class, sailors including multiple America's Cup winner, Brad Butterworth and Volvo Ocean Race winners, Stu Bannatyne and Brad Jackson. Also in contention for line honours is Australian yachting legend Syd Fischer racing Ragamuffin 100, which is being shipped to Antigua from Australia, and Mike Slade's British 100ft Maxi Leopard, which took monohull line honours in the first edition of the race, makes a welcome return, and two Volvo 70s will also be vying to be the first yacht to complete the course, Giovani Soldini's Italian Maserati and Andrew Budgen and Fred Schwyn's British Monster Project.
Rambler's Project Manager, Mick Harvey, was full of excitement about the race: "George David has always been a strong supporter of this race because it is such a fantastic course with great conditions, but also because George David, like me and other crew, are members of the RORC and we just love to take part in this race. This will also be the first race of the Atlantic Ocean Racing Series, which is our priority for our first season. The boat is going well. As always there are a few adjustments, but all things considered, we are very happy with the new Rambler and looking forward to Antigua. This year there is a lot of good competition for us but we will concentrate on our own game, as that is all we can influence until the race start."
Read the full article on the RORC Caribbean 600 Minisite [RORC Caribbean 600 2015: Set for a Real Cracker]
Read more...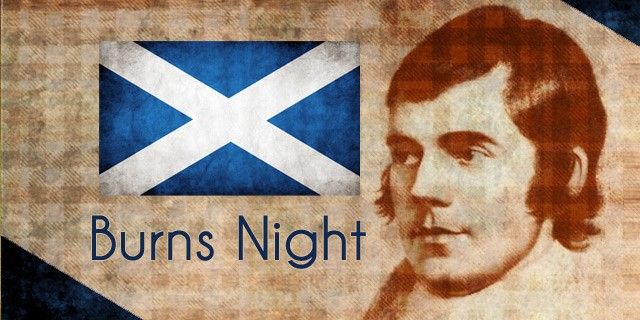 Burns Night Dinner
Thursday 22nd January 2015
RORC London Clubhouse
20. St. James's Place, London, SW1A 1NN
19.00
RORC Member Bill Blain hosts a traditional Burns Night Supper at the RORC London Clubhouse. The celebratory evening will include a traditional Scottish menu complete with a piper and "address to a haggis."
Tickets: £50 per person
Includes drinks reception, three course dinner with accompanying wine and whisky to toast followed by tea and coffee.
Spaces are limited so please book by emailing This e-mail address is being protected from spambots. You need JavaScript enabled to view it or all +44 (0)207 493 2248.
Dress Code: Tartan and/or Sailing Gear
Rolex Fastnet Race: Exceptional take up for the 90th Anniversary
300 entries register in first 24 minutes

RORC Racing Manager Nick Elliott predicted 'a scramble for places' last October when it was announced that priority would be given to RORC members wishing to secure a place in the historic race celebrating its 90th year. He wasn't wrong. Just 24 minutes after the online entry system opened at midday on 12th January, over 300 boats had registered for the Rolex Fastnet Race. The frenetic trend continued and by the end of the afternoon, 375 boats had signed up for the biennial 608-nautical miler, which has been an established fixture on the ocean racing circuit since 1925.
"Within 24 hours of online entries opening in the race two years ago it was oversubscribed, and with a waiting list. We thought that was remarkable, but yesterday we reached the same number in 24 minutes! The Rolex Fastnet Race has great reverence with sailors worldwide wishing to compete in this iconic race and add it to their bucket list," says Elliott.
Read the full article on the Rolex Fastnet Race minisite [Rolex Fastnet Race: Exceptional take up for the 90th Anniversary]
North U. Regatta Services returns to RORC Easter Challenge
Learn what really happened on the race course
The Royal Ocean Racing Club and North Sails announce their continued coaching partnership following the successful European debut of North U. Regatta Services at the 2014 RORC Easter Challenge. North's performance analysis team will be back to offer expert advice at the RORC's three-day training regatta in Cowes this Easter between Friday 3rd to Sunday 5th April 2015.
North U. Regatta Services has been growing over the last four years at regattas in the United States, including over 20 events in 2014. This service provides coaching and performance analysis to all competitors, free of charge, at select events worldwide. The RORC Easter Challenge is one of very few regattas where the rules are altered to allow coaching whilst racing.
Crews taking part are able to seek the advice of a coaching team led for the past 10 years by British coaching guru, Jim Saltonstall. For the second year running, the team will be augmented by North's highly trained sailing performance analysts, Andreas Josenhans and Chuck Allen. Josenhans and Allen will be joined by North sailmakers to run a programme involving on-the-water photo and video capture, followed by daily post-race debriefs on trim, conditions and crew work, held at the RORC Cowes Clubhouse.
Read more... [North U. Regatta Services returns to RORC Easter Challenge]
Rolex Fastnet Race 2015 – Registration Opens 1200 Monday 12th January 2015
RORC expects another fantastic fleet for the 90th Anniversary of the Fastnet Race and is anticipating the entry limit of 340 boats to be reached quickly, just as in 2013 when the race filled up in less than 24 hours.
As the Rolex Fastnet Race has been oversubscribed for the last four editions, with some RORC members struggling to get a place in the race, the RORC has made the decision to give preference to entries from RORC Members for the first week of the entry list being open.
Registration will open at 1200 (UTC) on Monday 12th January, when everyone will be able to register their interest. At the end of the first week the RORC will allocate all RORC Members a place on the race, as long as they are able to show that they will be able to meet the entry qualifying criteria, as per the 2015 Notice of Race. The remaining places will be allocated in the order in which they registered.
"This is a fantastic opportunity to help our members participate in the club's founding event in such a special year. In the past it has been extremely hard to tell a member of the club that unfortunately they have been put on the Waiting List as the race is full," commented Nick Elliott RORC Racing Manager.
The entries will again be required to pay a non-refundable deposit to secure their place in the race and submit a proposal for how they intend to satisfy the experience qualification criteria of the race.
Registration is done via the RORC Online Entry System, REMUS. Competitors are advised to make sure their boats are already registered on REMUS prior to the Registration List for the Rolex Fastnet Race being opened on the 12th January.
Keep up to date with race information as it is published on the Rolex Fastnet Race minisite
RORC Transatlantic Race is Born
Historians argue as to whether the Vikings, an Irish Monk or others were the first to cross the Atlantic. Since the five-week voyage of Christopher Columbus in 1492, crossing the Atlantic, quickly and safely, from Europe has always been an important part of seafaring history. The Royal Ocean Racing Club's RORC Caribbean 600 is now in its seventh year and the RORC decided that a dedicated feeder race for the Caribbean's premier offshore event was required.
The inaugural RORC Transatlantic Race, in association with the International Maxi Association (IMA), started on Sunday 30 November from Puerto Calero, Lanzarote, Canary Islands bound for Camper & Nicholsons Port Louis Marina, Grenada, West Indies, 3000 miles across the Atlantic Ocean. An international fleet of yachts took part with crew from at least 12 different countries racing magnificent Maxis, crewed by top professional sailors, as well as production yachts, crewed by friends and family.
For the full article head to the RORC Transatlantic Race minisite
RORC Transatlantic Race Prizegiving
The RORC Transatlantic Race Prize Giving was held at Camper & Nicholsons Port Louis Marina. Guest of honour was the Honourable Yolanda Bain-Horsford, Minister of Tourism & Civil Aviation of Grenada. Newly elected RORC Commodore Michael Boyd, opened proceeding by thanking the Government of Grenada, Camper & Nicholsons Port Louis Marina, Puerto Calero Marina and Westerhall Rums for the generous support. Jeremy Pilkington's Baltic 78, Lupa of London was announced as the winner of the RORC Transatlantic Race Trophy with the best elapsed time under IRC.
For the full article see the race minisite
RORC Transatlantic Race: Moonlight Sérénade
RORC Transatlantic Race Update 19th December
Denis Villotte's French JNP 12, Sérénade, crossed the finish line of the 2014 RORC Transatlantic Race, off Quarantine Point, Grenada in the early hours of Friday 19th December with an elapsed time of 18 days, 20 hours, 01 minutes and 55 seconds. The three-man team on Sérénade was the final yacht to complete the inaugural race.
Having spent over 18 days at sea, the crew were understandably tired but Denis Villotte, Alain Houchard and Pit Porta were smiling from ear to ear in Camper & Nicholsons Port Louis Marina. A large welcoming party had gathered to greet them.
Results from the race can be found here
Read the complete article on the RORC Transatlantic Race minisite
RORC Transatlantic Race 2014: Special Delivery
The inaugural RORC Transatlantic Race, in association with the International Maxi Association (IMA), starts on Saturday 29th November from Lanzarote bound for Grenada, 2995 nautical miles across the Atlantic Ocean. All of the competing yachts are now safely moored in Puerto Calero Marina and last night an informal welcome drinks reception was well received with crews mingling together and recounting tales of their journey to the start.
Derek Hatfield's Volvo 60, Spirit of Adventure, left Lunenberg, Novia Scotia, Canada on 9th November with eight crew on board for the 2,800 nautical mile delivery across the Atlantic to Lanzarote, which took 14 days.
"I have completed 26 Atlantic crossings and this one was the worst I have ever done," admitted Derek. "It was cold and uncomfortable off the Grand Banks and the bad weather just kept coming and coming. We encountered eight low pressure systems which had spun off the east coast, including two full blown gales. At one point we were sailing upwind in 45 knots for 24 hours and we hove-to for nine hours because it was just too much. For the delivery, we had prepared the boat and the crew in much the same as we will do for the RORC Transatlantic Race and the most important goal is to keep everybody safe. For the delivery we used older sails and not pushing the boat as hard as we would in the race, where we will be ramping things up; changing sail configuration more often and concentrating on fine tuning the trim. Compared to the delivery, we expect the race to be in far more comfortable conditions, but you still have to have respect for the sea. The North Atlantic at this time of year can have storms, so you still have to pay attention, but we expect some pretty nice weather and some full on downwind racing."
Read the complete article on the RORC Transatlantic Race minisite