Cervantes Trophy Race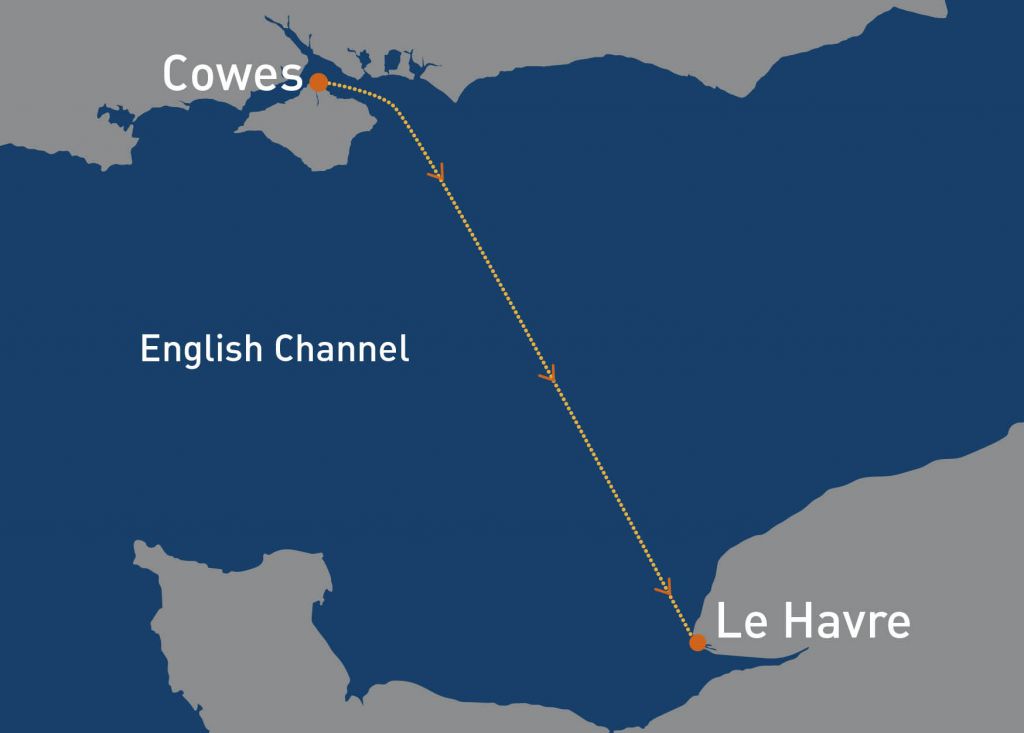 DATE: Saturday 29th April 2023
COURSE: Cowes – Le Havre via marks
DISTANCE (nm): 110-160
The first offshore race of the domestic season is a cross-Channel dash to Le Havre. Depending on the weather conditions, the race may include various marks along the way.
Date: Saturday 29th April 2023
Course: Cowes – Le Havre via marks
Distance (nm): 110-160
The RORC domestic offshore season traditionally starts on the first UK May Bank Holiday and, for many years, has started off the RYS line in Cowes and finished in Le Havre. Starting on Saturday 29 April 2023 the fleet will once again compete for prestigious trophies, including the Cervantes Trophy.
Situated at the mouth of the River Seine, the port city of Le Havre plays host to unusual architecture designed by Auguste Perret, and has been an UNESCO World Heritage site since 2005.
The Société des Regatés du Havre always extend a very warm welcome to the RORC fleet and, with regular cross channel ferry travel from Portsmouth, it is also possible for friends and family to join in the fun in Le Havre.

The Cervantes Trophy (awarded for BCT IRC) was first presented to the Club in 1972 by Bob Watson who named his host of successful boats Cervantes. Together with Edward Heath (Morning Cloud) and Arthur Slater (Prospect of Whitby), Cervantes was part of the winning British Admiral's Cup team in 1971. The current holder of the Cervantes Trophy is James Neville's INO XXX (HH42).
IRC One will be racing for the Thalassa Cup, presented to the Club by Mrs Alan Baker in 1967 on behalf of the eponymous yacht. Thalassa was a 48ft yawl designed by Sibbick and built in Cowes in 1903, going on to be an extremely successful offshore racing boat in her day.
Another famous trophy for this race is the Noryema VII Cup (awarded for IRC Two) which was presented by Ron Amey in 1969. Ron Amey had ten boats named Noreyma, of which Noreyma X was part of the winning Admiral's Cup team, together with Robin Aisher's Yeoman XX and Battlecry, owned by John Prentice.
The Vashti Goblet will be raced for by IRC Three. The trophy was presented in 1969 by Sir Maurice Laing (previous RORC Commodore and Admiral).
IRC Four will compete for the Kinross Trophy while the SRH (Société des Regatés du Havre) Cup will be awarded to the Two-Handed class.
Additional RORC prizes will be presented to IRC Zero, Class40 and the Multihull class.
To see how the race unfolded in 2022 view the YB Race Viewer here http://yb.tl/cervantes2022
Special Regulations
Category 3 with Category 2 liferaft, AIS Transponder and RORC prescriptions
Race Documents