August 2022 will see the start of the Royal Ocean Racing Club's most tactically challenging offshore race as competitors in the non-stop Round Britain and Ireland Race set off on the 1,805 nautical mile marathon, run every four years.
Confirming their continued support of the toughest event in the RORC racing calendar is longterm partner Sevenstar Yacht Transport who are a leading Dutch yacht transport and logistics company. The 2022 Sevenstar Round Britain & Ireland Race is their fifth consecutive title sponsorship of the race; a partnership dating back to 2006.
"We are proud to once again sponsor this demanding 'bucket-list' race," says Sevenstar's Managing Director, Richard Klabbers, who has himself twice competed in the punishing sprint around Britain and Ireland.
"The 2014 race led to an astonishing five world records being broken due to the exceptional weather conditions, thanks to hurricane 'Bertha' and in the last event in 2018, 28 teams from 18 different countries had to contend with a huge variety of conditions - from gale force winds and massive waves, to dead calm and everything in between!" says Klabbers. "The Sevenstar Round Britain and Ireland Race is there for all those sailors willing to test their personal limits by racing their boat around what can be a highly challenging race course and to finish is a huge personal achievement."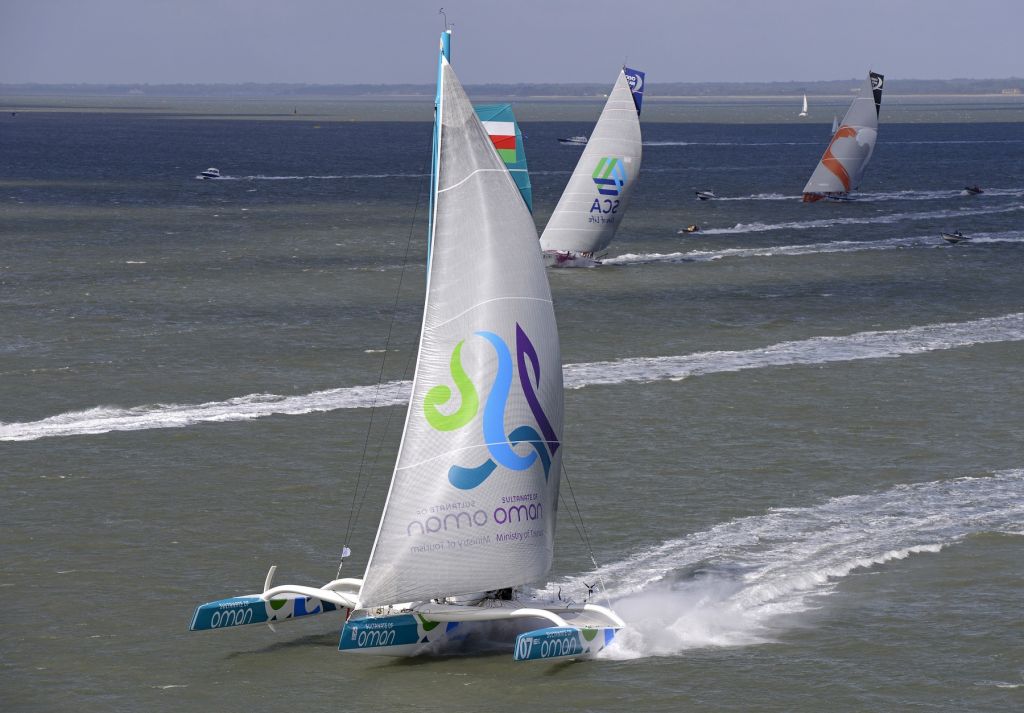 Sidney Gavignet's MOD 70 Musandam-Oman Sail team sailed an epic race in the 2014 edition of the Sevenstar Round Britain and Ireland Race and still hold the outright world record of 3 days 03:32:36 © Rick Tomlinson/rick-tomlinson.com
"As organisers, we are delighted to have this enduring partnership with Sevenstar Yacht Transport," says RORC Racing Manager, Chris Stone. "At 1,805 nautical miles the course is two and a half times longer than the Rolex Fastnet Race and it takes competitors through a myriad of different conditions, with crews having to cope with a huge number of elements. This is what makes the race so compelling and most sailors agree that it provides a tough test of character. Experienced amateurs and seasoned professionals alike aspire to compete in a race that is real challenge and run only every four years," continues Stone.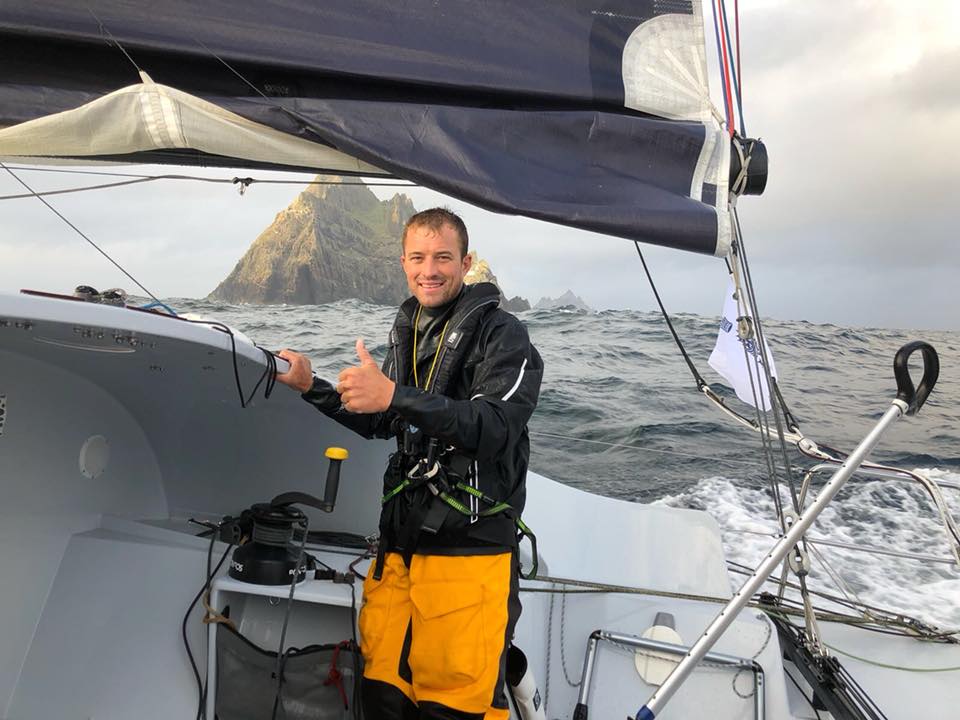 A memorable moment for all crews. Sam Goodchild rounds the most northerly point of the Sevenstar Round Britain and Ireland Race course - Out Stack at Muckle Flugga © Phor-ty/Class40
First organised by the Royal Ocean Racing Club (RORC) in 1995, the Sevenstar Round Britain and Ireland Race circumnavigates all the islands of the UK, including Muckle Flugga, the most northerly point, which at just under 61 degrees is further north than Cape Horn (56 deg) is south and a significant milestone for any sailor.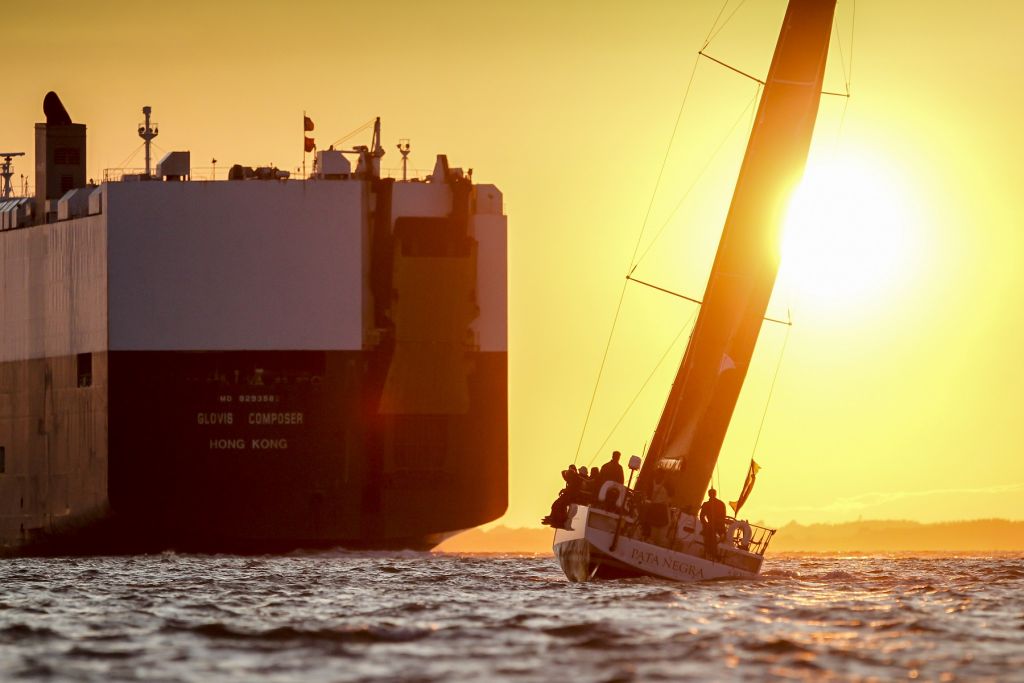 Overall winner of the 2018 Sevenstar Round Britain and Ireland Race - Pata Negra approaches the finish line in Cowes after racing nearly 2,000 nm in one of the toughest races in the RORC race programme © Paul Wyeth/pwpictures.com
The 2022 Sevenstar Round Britain and Ireland Race will feature a wide variety of yachts racing under the IRC rating rule as well as one design and open classes, such as IMOCA, Class40 and Multihulls. The majority of the fleet will race fully crewed, but with the popularity of the Two-Handed class in recent years, the race is expected to have a record entry.
The Sevenstar Round Britain and Ireland Race starts on Sunday 7th August 2022 from Cowes, Isle of Wight, UK. All boats will carry trackers and full coverage of the race, including a Virtual race will be available at: http://roundbritainandireland.rorc.org/
For further information, please contact: racing@rorc.org
Further information on Sevenstar Yacht Transport: https://www.sevenstar-yacht-transport.com/racing-yacht-logistics
Teams celebrate the finish of one of the toughest, and for many longest offshore races, which for all is a real personal achievement © Patrick Eden/RORC
Sevenstar Round Britain & Ireland Race Records:
* Outright - OMA07 Musandam-Oman Sail, MOD 70, Sidney Gavignet, 2014: 3 days 03:32:36
* Monohull - Azzam Abu Dhabi Ocean Racing, VO 65, Ian Walker, 2014: 4 days 13:10:28
* Monohull All-Female - Team SCA, VO 65, Samantha Davies, 2014: 4 days 21:00:39
* Monohull 60ft or less - Artemis Team Endeavour, IMOCA 60, Brian Thompson/Artemis Ocean Racing, 2014: 5 days 14:00:54
* Monohull 40ft or less – Imerys Clean Energy, Class40, Phil Sharp, 2018: 8 days 4:14:49
---
---