Janet Grosvenor receives RORC Lifetime Achievement Award and Honorary Life Membership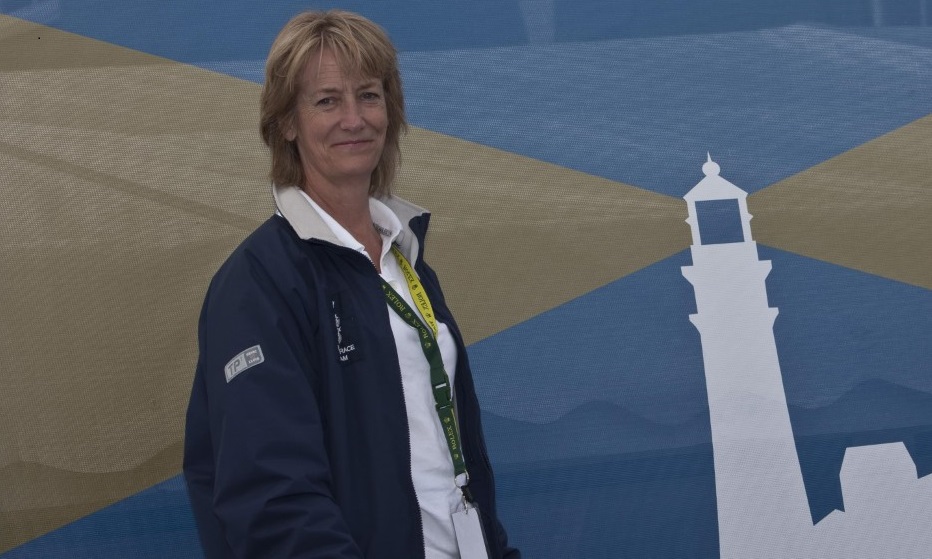 At a glittering Royal Ocean Racing Club (RORC) annual awards ceremony in London, Janet Grosvenor was presented with a Lifetime Achievement Award and made an Honorary Life Member for her immense contribution, both to the Club and the sport itself.
RORC CEO, Eddie Warden Owen acknowledged her commitment: "We are honouring a person who has given her life to the RORC," explained Warden Owen at the ceremony. "When Janet applied for the job as a receptionist in 1969 she never expected it to be a job for life, but as always in these situations, the Club evolved, her roles changed, and so did she." Janet, whose name is synonymous with the RORC, started as Membership Secretary and ended up as RORC Racing Manager.
"I could not have imagined what a wonderful tapestry of a working life I would go on to have," exclaimed an emotional and amazed Janet after receiving the award. To have my contribution to the Club acknowledged with a Lifetime Achievement Award and Hon. Life Membership of the Royal Ocean Racing Club is an enormous honour. Sailing is a great sport, with interesting people from all walks of life and the job involved worldwide travel - one cannot wish for more! The changes over the years have been enormous, so it has never been dull!" she explained.
Janet learnt to sail and logged her qualification miles to become a RORC member in 1978. She has served under 17 Commodores, nine Admirals and countless Committee Members; has rubbed shoulders with Royalty, Prime Ministers and celebrities from all over the world, and represented the RORC on countless committees, including the RYA's Offshore Racing Group, and served as the RYA's representative on World Sailing's Oceanic and Offshore Committee – receiving recognition from the RYA for the work she has done for the sport.
RORC Racing Manager, Chris Stone said: "Working with Janet Grosvenor has been nothing but a privilege and honour; she is a wonderful mentor. Her knowledge of RORC, offshore sailing throughout the world, its intricacies and the personalities within it are unmatched. Without her, the Club and our sport wouldn't be where it is today."
Janet has seen it all during her time at the RORC – the lows and the highs. One of her admitted low points was the 1979 Fastnet race disaster, and one of her toughest calls was the 25-hour delay to the 2007 Rolex Fastnet Race. "A very tough decision, but absolutely the right one as the fleet of 300 plus yachts met the impending storm in the Channel rather than the Celtic Sea, giving the opportunity for the 200 boats that did retire to find somewhere safe to shelter," explained Warden Owen. "She has done the job with enthusiasm, dedication, skill and determination, as well as with a good dollop of diplomacy, and not forgetting a good sense of humour."
Janet Grosvenor concluded: "It is a great privilege to have my name added to this list of Honorary Life Membership and I am extremely grateful to the Club."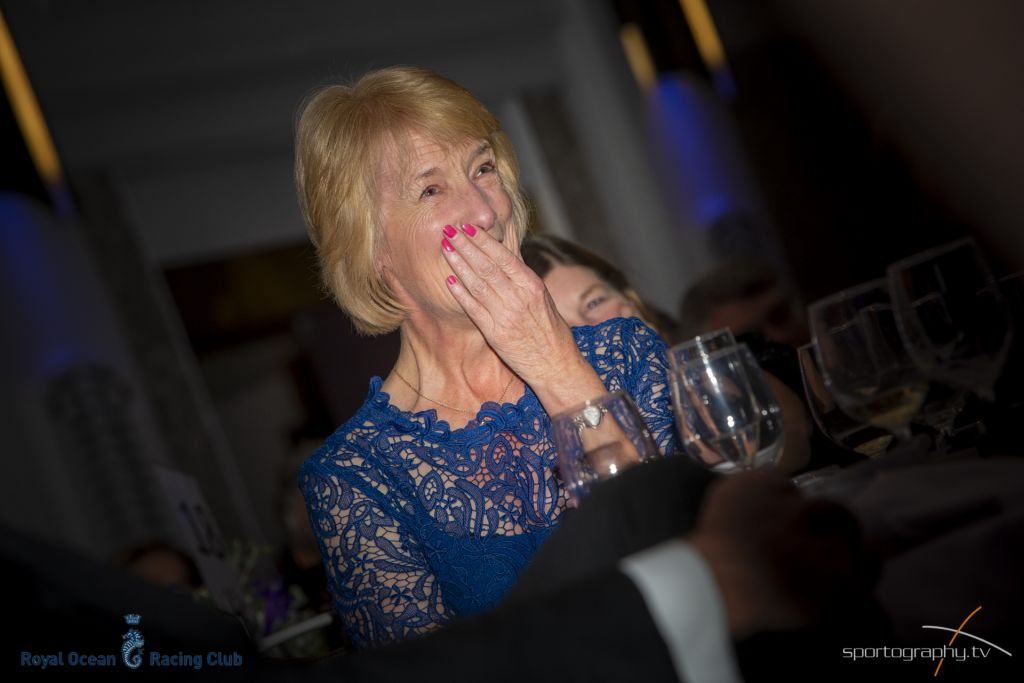 Janet Grosvenor was surprised to be honoured at the recent RORC Annual Awards ceremony © Sportography.tv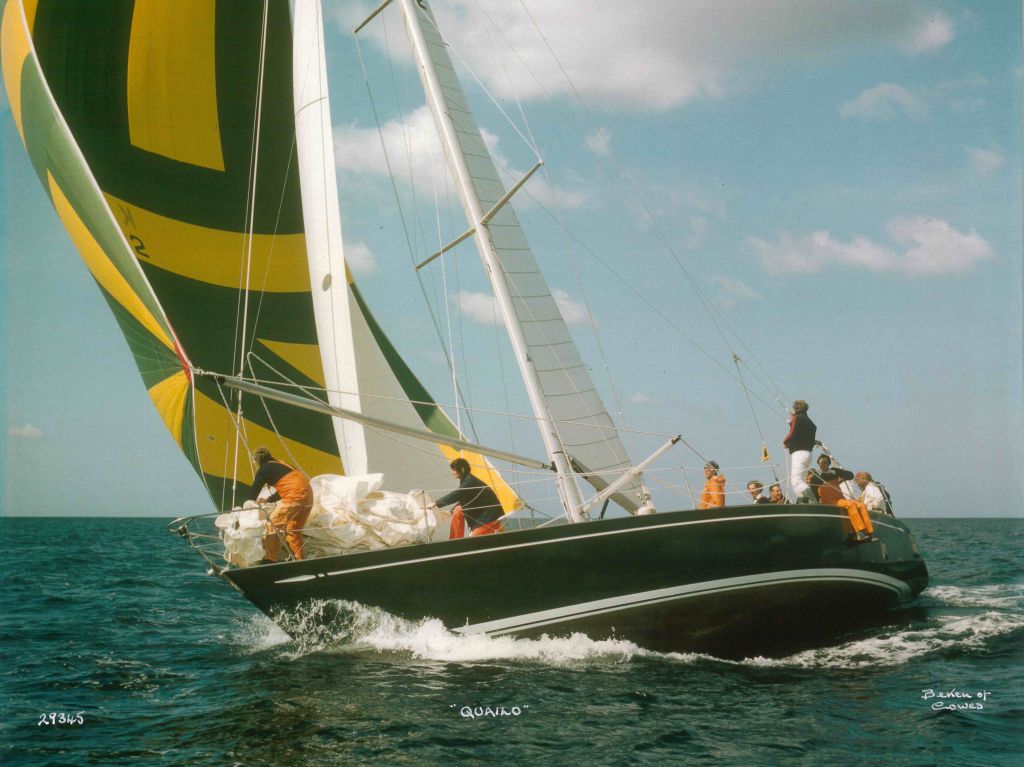 Janet Grosvenor (on the foredeck) qualified for RORC membership in 1978 on board Don Parr's yacht Quailo © Beken of Cowes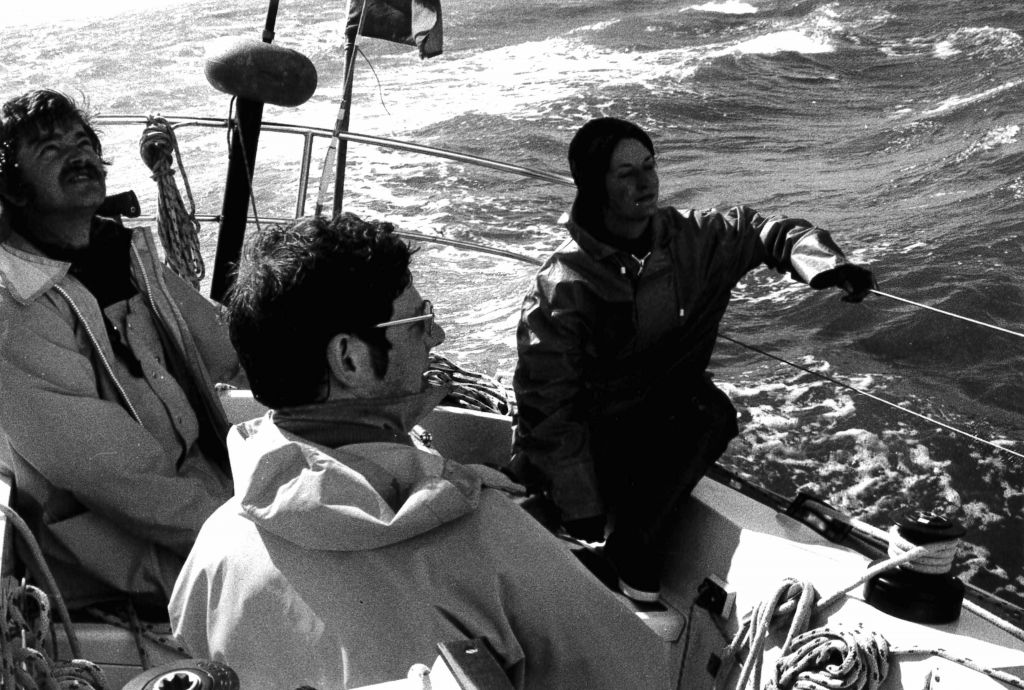 Sailing with Rod Carr, who would always shout at Janet Grosvenor: "Give it some welly!"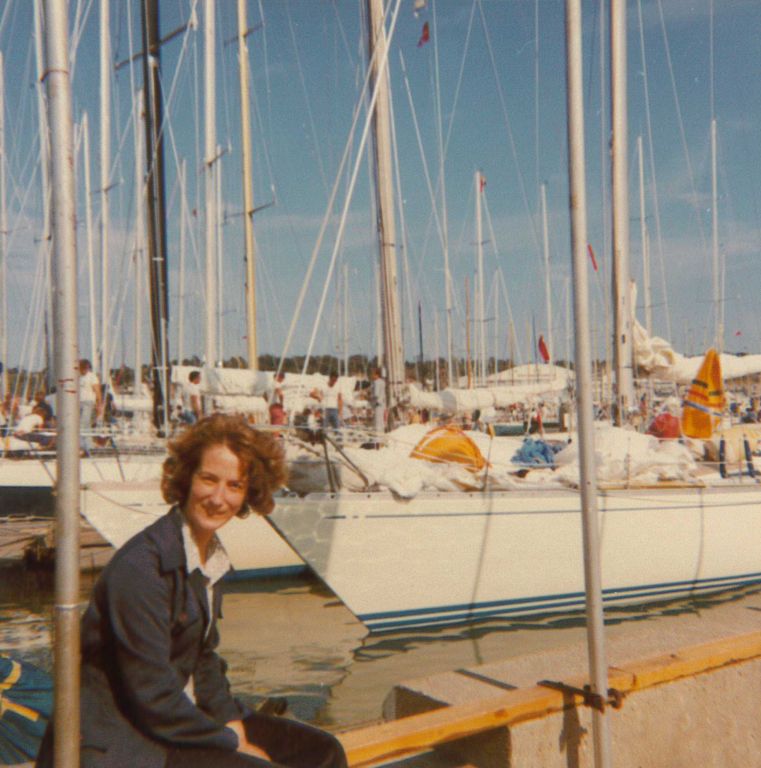 Janet Grosvenor has given a lifetime of commitment to the Royal Ocean Racing Club and the sport of sailing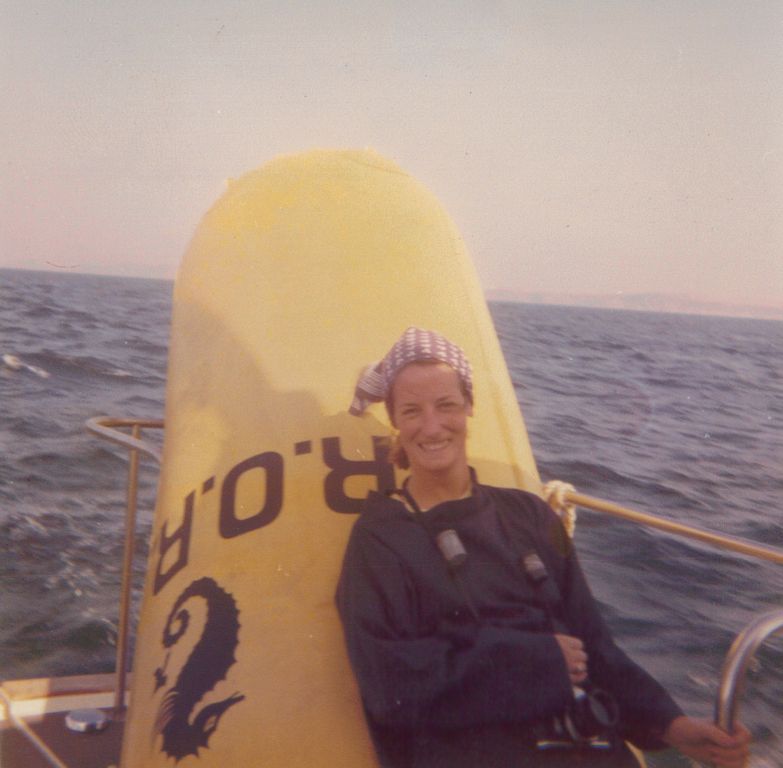 Janet Grosvenor - Out mark laying for the 3/4 Ton Cup in 1976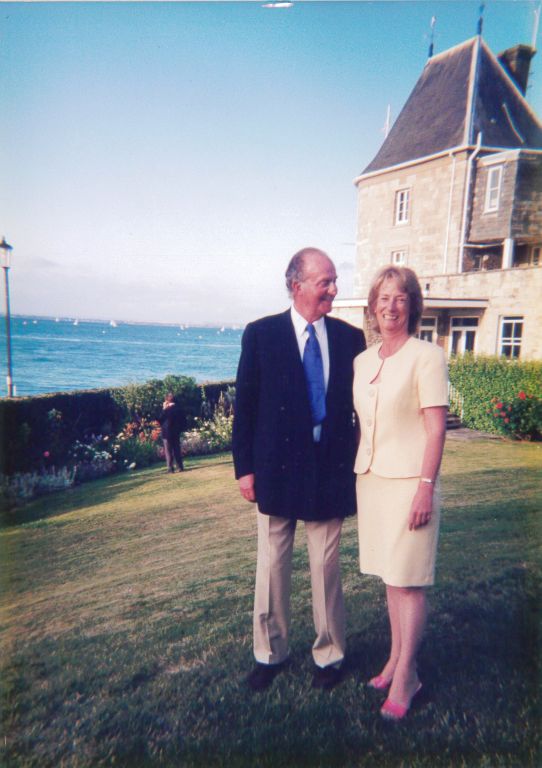 Janet Grosvenor has rubbed shoulders with Royalty, (pictured at the RYS with the King Juan Carlos of Spain), Prime Ministers and celebrities from all over the world, and has served 17 RORC Commodores, nine Admirals and countless Committee Members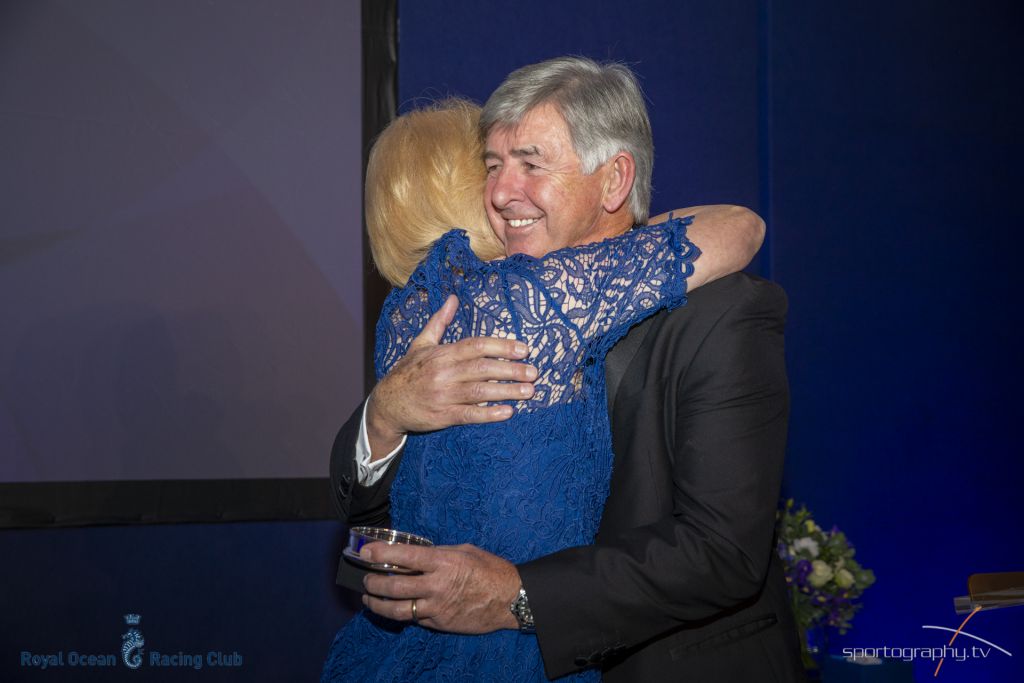 Eddie Warden Owen, RORC CEO congratulates Janet Grosvenor at the RORC Annual Awards © Sportography.tv