TEASING MACHINE IRC OVERALL WINNER – 2023 RORC TRANSATLANTIC RACE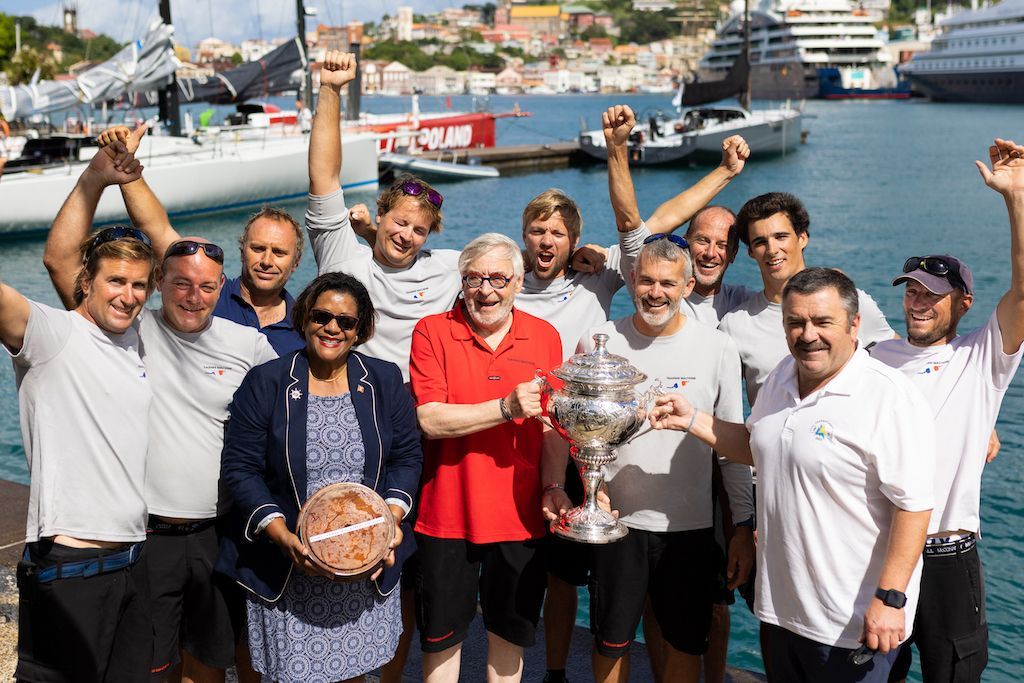 RORC Vice Commodore Eric de Turckheim, racing his NMYD 54 Teasing Machine (FRA) is the overall winner under IRC for the 2023 RORC Transatlantic Race. While 10 boats are still racing, none of them can beat Teasing Machine's corrected time under IRC for overall victory. However, the battle is still on for those racing for class honours and special prizes.
Teasing Machine Crew: Crew: Eric de Turckheim, Laurent Pages, Quentin Bouchacourt, Bertrand Castelnerac, Aymeric Chappellier, Quentin le Nabour, Paco Lepoutre, Gabriele Olivo, Christian Ponthieu, Jerome Teillet
Cold beers and a warm welcome to Grenada for the crew of Teasing Machine shortly after arrival © Arthur Daniel/RORCTeasing Machine lifted the RORC Transatlantic Race Trophy at Camper & Nicholsons Port Louis Marina becoming the first boat to win the trophy on two occasions; Teasing Machine also won overall in 2017. This year's triumph follows on from their overall win under IRC for the 2022 Rolex Middle Sea Race, so Teasing Machine will be going for a hattrick of victories in next month's RORC Caribbean 600.
Eric de Turckheim said it was a team effort when interviewed about winning the 2023 RORC Transatlantic Race Overall © James Mitchell/RORC
"Winning the trophy for the second time after such an incredible race is fantastic," commented Eric de Turckheim. "It was downwind all the way at huge speed, with very tough competition from Black Pearl, Rafale and Tulikettu. All these 50-footers are in different configuration, so Teasing Machine had to be in top, top form. The biggest battle was with Black Pearl; we were constantly watching each other on the tracker updates to see how we were performing. This year's RORC Transatlantic Race is probably the most amazing race I have done. It was not individuality which gave us success in the RORC Transatlantic Race, it was because of an incredibly good team with extraordinarily good team spirit."
"Many things have worked for us in this race and it is a great feeling to win," commented Teasing Machine Tactician Laurent Pages. "We have been optimising the boat since 2017 and we are very happy with the boat's performance and reliability. Good preparation has been a key area of our success and the team has been very efficient in getting the fastest boat speed that we can. We have four drivers and Eric (de Turckheim) has the speed record for this race (25.72kn), but all of the drivers are fast and that gives us consistency. Good team work between the driver and trim team is essential; the team constantly delivers the fastest speed possible."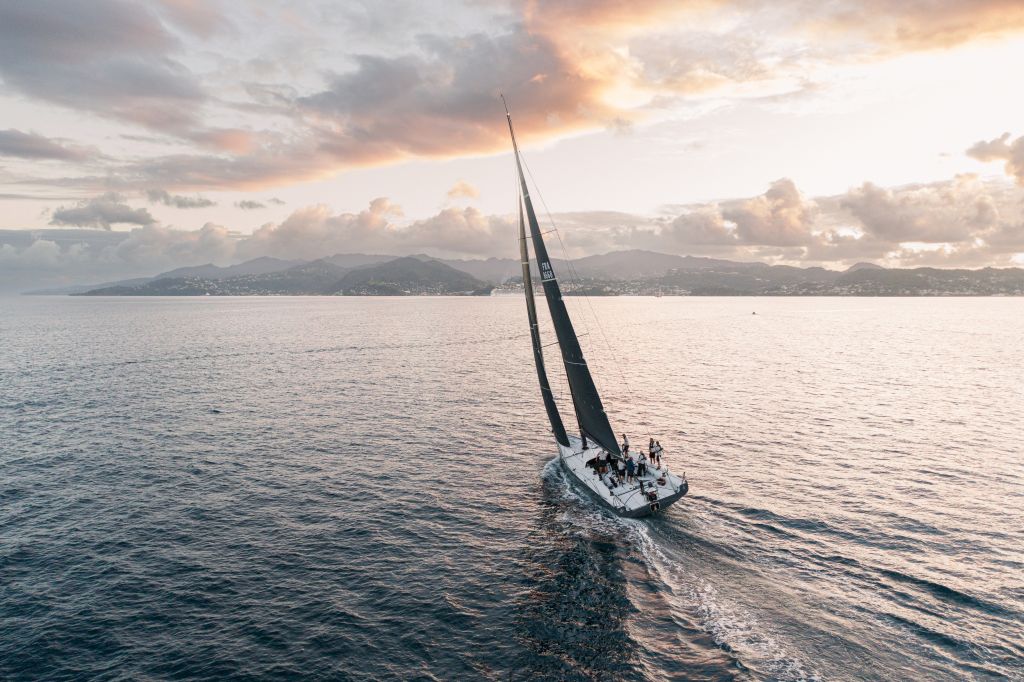 Teasing Machine makes her way to Camper & Nicholsons Port Louis Marina after crossing the finish line in Grenada © Arthur Daniel/RORC
For full coverage of the RORC Transatlantic Race, including race updates and stories from the teams, follow the Royal Ocean Racing Club on Instagram, Facebook, and Twitter. For regular updates including satellite tracking go to: www.rorctransatlantic.rorc.org
Follow the race here: http://rorctransatlantic.rorc.org/tracking/2023-fleet-tracking.html