VIDEO: Pata Negra win IRC One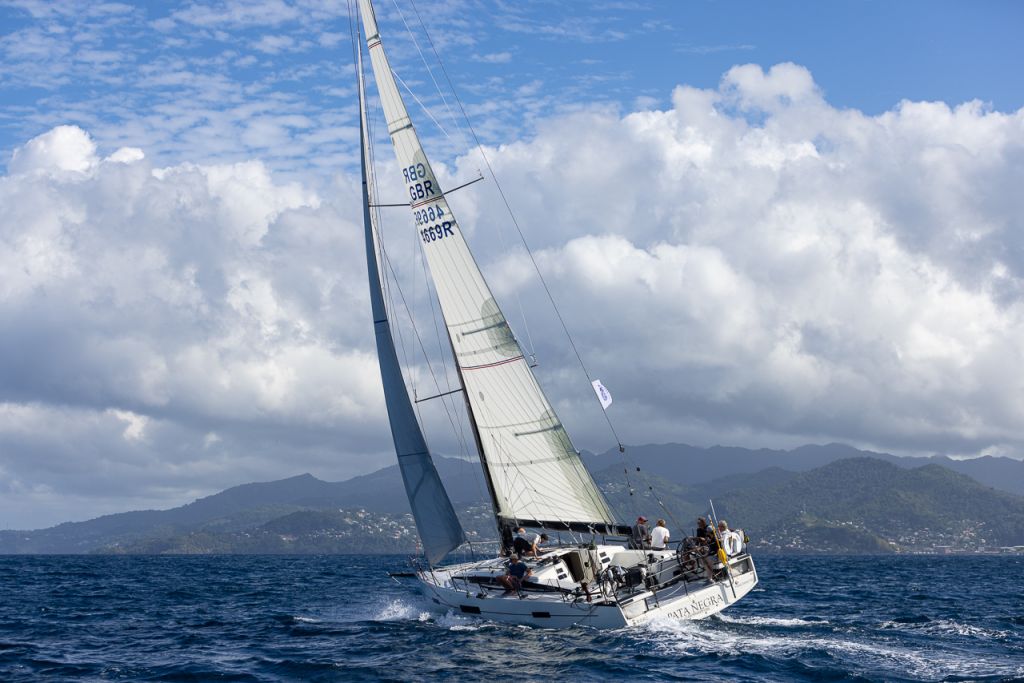 Father and son owners, Andrew and Sam Hall were racing Lombard 46 Pata Negra (GBR) for the second time in the RORC Transatlantic Race. Pata Negra finished the race on Sunday 22nd January in an elapsed time of 13 days 23 hours 45 mins 13 secs.
Pata Negra was greeted dockside by the RORC Finish team, and with cold beers from Port Louis Marina. In 2022, Pata Negra was fourth in class and took over 15 days. This year, Pata Negra has won IRC One and completed the race in just under 14 days. Andrew Hall is the oldest competitor in this year's race and Sam one of the youngest skippers.